Amplify Your Brand
Creative agency services tailored to meet the needs (and budgets) of small and medium sized-businesses.
How We Work
A transparent, iterative process that consistently delivers real, measurable results.
Empathic Discovery
Our process for learning the foundations of your business model – goals, services, target markets.
Brand Design
Crafting effective messages to communicate the unique value your business brings to your customers.
Strategic Execution
Targeted paid and organic inbound marketing efforts drive relevant, interested traffic and qualified leads.
Services We Provide
We help local businesses harness the power of a positive first impression with beautiful, intuitive experiences.
Reinforce credibility, communicate your message, convert visitors into customers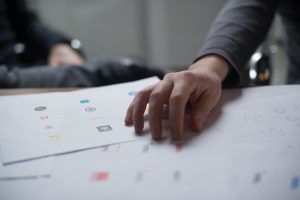 Breathe life into brand messages and illustrate your core value promise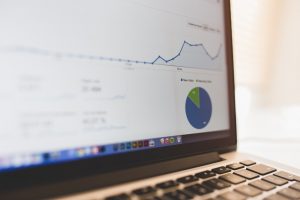 Ensure your customers can find your business through organic search
We deliver effective solutions to business problems through strategic planning, deep technological knowlege, and good old-fashioned creativity.
Talk To Us
I have been EXTREMELY HAPPY with the services provided by Strive Local. I have been in business for over 25 years and have been hired over 5 website developers and none have compared to what Rick's team has done for me. He is at "the top of his game" in his field. He is extremely knowledgeable, professional, creative and a pleasure to work with. I have used him to build my website for my paving company, do SEO, flyers, photography, and more. I am ONE HAPPY CUSTOMER!!

Lisa Cozzi

Northern Construction

Rick has been invaluable to our organization for several years. His expertise in developing a high quality website and professionalism has lead to a very enjoyable experience. Rick has been extremely attentive and highly responsive to our vision, and has worked with us every step of the way to get us there. It would be well worth it to hire Rick and StriveLocal for any website construction and consultation you may need in developing and or expanding your business.

Bill Zandi

Students Helping Students

All around great service from StriveLocal. I engaged them to build a website for my local electrical company and he did an outstanding job. Not only did he take the time to ask us questions and learn about our business, but he even went beyond to do his own research and learn aspects of the trade in order to help create industry-relevant content. A quick and painless interaction and 10/10 would recommend their services to anyone in need.

Chris Villata

LV Electrriic

Rick did a great job of building our website and now guides me patiently through adding content as often as needed. He makes himself available to answer questions quickly by text or, for more in-depth walkthroughs, via video conference.

Katie Jackson

B&B Micro Manufacturing

StriveLocal did an amazing job with our website and completely transformed how we use our web presence to generate business. Rick and his team have created commercials, web and print ads, and even our work shirts for Keane's Autoworks. They were always prompt and professional - I would recommend StriveLocal to anyone in Westchester looking for marketing or web design.

Michael Keane

Keane's Autoworks